Empower Talent Consulting
Creating Competitive Advantage for Our Clients to Win in the Competitive Business World
Find Jobs
Our strategy translates into your success.
In today's economy, the recruitment and staffing industry focuses equally on both client and candidate. Our operational recruiting methodology and excellent service turnaround, defines and distinguishes us from other professional consulting and talent acquisition firms.
Empower Talent Consulting Sdn Bhd has been immensely successful in creating a global network of highly adept intelligent workforce that can help a company achieve their mission-critical projects and goals. Here is where we come into play to bring the best suited talent for your company.
All of our resources are multifaceted and come with years of commended performance. We appreciate the experience that our candidates bring from various industries and we like to leverage it for the mutual benefit of both clients and candidates. We specialize in IT, insurance and financial, tech & engineering, industrial & manufacturing, retail, and other functional/executive roles such as sales & marketing/business, HR/admin & office services etc. We focus on mid-level specialist and manager roles, and senior managers and up to CxO assignments.
We are positive that our top-notch team of consultants can find the best talent that could add value to our client's growth and culture.
Consulting & Talent Search / Acquisition
Experience fulfillment of small to large numbers of talented candidates for specialized positions
Marketplace Analysis
Leverage on our unparalleled knowledge within each marketplace, as well as our experience in various industries and arenas. We base our methodology on the best practices in consulting, identifying, recruiting, and hiring motivated, qualified candidates.
Screening & Assessment
We use stringent techniques to screens candidates, assuring that candidates are equipped with the skills necessary to perform their jobs effectively.
Account Support
We engage a multi-level account team, consisting of skilled consultants and service delivery experts to provide dedicated account management.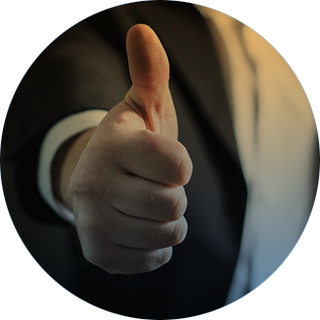 We are confident that our service strategy translates into success for our clients.
Our knowledge and experience allows us select motivated talent with the right skills, commitment, aptitude, and personality to succeed in their assignment.
Our consultants have been successfully providing professional services to our clients over the past 5 years. Our tenure and experience puts us in a unique position to successfully handle talent acquisition/recruitment projects or specific assignments from your company that will be cost and quality-effective.
We are constantly researching global HR trends with the goal of producing innovative solutions to anticipate the present and future needs of our clients.
Our Expertise
"The right quality talent at the right time"
Empower Talent Consulting has the experience in recruiting professional candidates in a variety of skill-sets, which include but are not limited to:
AccountingFinanceAuditingBanking Administrative & Support Services Customer ServiceCall Center EngineeringManufacturing & Production General Executive Management Human Resources Information TechnologyComputerIT ServicesSoftware DevelopmentInternetE-Commerce MarketingBrandProduct Management PurchasingProcurement Quality AssuranceQuality Control Research & Development SalesBusiness DevelopmentAccount Management TransportationWarehousingSupply ChainLogistics "Executives" across Industries